In today's multitasking world, we need lots of focus, retention, and productivity, but the question is how we can achieve these three things at one time? Is it even possible for our brain that it will increase its activity in all these core areas?
The best thing to do to balance all these things in an adequate proportion is to do meditation. Meditation is the best way to keep your mental health at its highest level, but what if we practice it using some musical beats to enhance our retention power?
The Brain.FM app is one such app that helps you to achieve your focus level and get rid of your procrastination. So let's get started with our honest Brain.FM review to get a deep hold of its effect.
Brain.FM Review – An Overview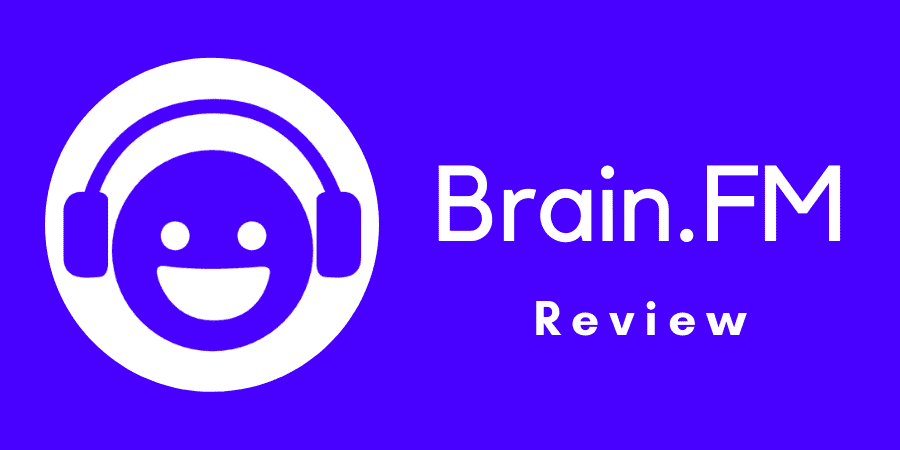 Brain.FM is an electronic music app, which is created by the world's best neuroscientists and sound engineers that are funded by the National Science Foundation.
The qualities and technology behind Brain.FM is based on a science-first approach, which has been made by studying different effects of sound on our working brains, as our brain gets more affected by attenuating different modules of sound pitches.
It is scientifically tested on the brain and its corresponding behavior. A team of scientists collaborates with a research institution to perform brain waves detection tests. Like EEG and fMRI, it detects the sensational behavior of our brain.
How Does Brain.FM Really Work?
Brain FM is based on strong neural phase-locking technology. It is nothing but the synchronization of brain mechanisms with neuronal activity, which increases the brain's effectiveness threefold times those performed in a placebo condition, i.e., the condition where the musical sounds are radiated but are not combined with the Brain.FM technology.
This technology is experimental-based where they discovered the miraculous way of locking a mental state under the musical effect. They have auto-set their base level to play according to the mood of a person.
Therefore, it is correct to say that music is a powerful way to retain our focus.
Features of Brain.fm App: The more amazing it sounds to have neural phase-locking music in effect, the greater its impact on our neural coordination system:
Provides higher phase-locking value in its music
The brand claims that increasing the frequency of neural phase value affects the retentive power of the brain in a much greater manner. It helps to settle down the chaotic elements that are released through the system and synchronize our brain mechanism in an adjustable manner.
In-house music with Human Warmth: The creator of the brain.fm app claims that they use in-house composing tunes rather than other musical apps which don't use their own authentic tunes to bring the realistic approach, However, this in-house music generating mechanism adds a touch of human warmth in our ears.
Acoustic modulation for a stronger effect: Unlike the other musical system that uses the Binaural beats in the music composition, Brain.FM preferred to go for relaxing auditory motion which targets the specific area in our brain functioning and brings a sustainable level in our concentration. It is rather than affecting the brain in a harmful manner, helps to coordinate our neural functioning.
Scientifically tested and experimented: Another advantage of using this music app is that every selection of music for different mood types is based on intensive research and experiment which has been rigorously done from time to time to improve its credibility.
Different musical modes for different mood types: Its musical mode is designed for different mood types that vary from Sleeping time, Relaxation time, Naptime, Meditation time, and Study time. Whenever you want to engage in core activities that need a higher level of focus and strong concentration practice, always follow the league of the brain.FM mainstreaming has been well synchronized according to the need of the people.
Advanced Brain Engagement level: Its Advanced Brain engagement feature helps to accelerate our brain activity and boost up our cognitive skills during any stressful work, the formula is based on a patented AI algorithm that evokes positive vibration in our mindset.
Different Modes
Focus mode – In Brain.FM focus mode, you seemed bared from your noisy surroundings and get involved in the streaming music from Brain.FM app, there are lots of tunes available for focus like forest focus, rain focus, bowls focus, music focus, thunder focus, etc.
Sleep Mode – This musical mode is highly effective for children and people suffering from a sleeping disorder, you just need to turn on its awesome sleeping tune which will put you into a deep sleep, some of the sleep mode tunes are: Beach sleep, thunder sleep, rain sleep, forest sleep, wind sleep, etc.
Also, slow-wave sleep is the best feature of the brain.FM helps in improving the memory processing, aging process, cognition mode.
Relax Mode – It is recognized as one of the best fatigues removing music sessions, where it feels like music is oozing from every part of your body, you are swimming in the waves of music, you every body part is tuned with forest relax music, rain relax, underwater relax, ambient relaxing music, etc.
Mediate Mode – FM meditation mode has the 3D rocking sound effect, which lets you fall into the deep conscious state of mind, you feel enlightened and soothing from inside, it is different from a regular mainstream experience, rather it is something creative for our brain to stimulate.
Pros and Cons:
Now, we have promised you to bring an honest review, therefore we will try to bring as much transparency in our review about the brain.FM, so let's dive in to explore the advantages and disadvantages of this app.
Made with Patented AI engine
Scientific research and studies on brain-behavior
Offline Play track is available for download
New studies and new features are always streaming up
Children-friendly, you can use this app as a lullaby for your kids.
Provides four levels of mindset and operates accordingly, Focus, Relax, Sleep and Meditate.
Cons
Slow working
Same repetitive music
Requires new screen structure and moderations
Web development and functions need modification.
Brain.FM Customer Reviews
Let's check what do the customers think about this music app! The average rating which it has got over the review platform is 4.5 out of 5 that indicating that it has a very good impression among its users.
Now the views which customers are giving for its performance level and effectiveness is given as below:
Helpful in increasing cognitive skills
Plentiful sound varieties
Can be operated for different mood swings
Helps to reduce stress levels and is effective in achieving the peace level
Deeper sleep session and reduce your anxiety level
Gives an actual result by increasing work efficiency and overall performance
It has an easy-to-use dashboard and has acoustic modulations.
However, some little complaints are also there like it takes 15 to 20 minutes for its effective result, Still have the Beta version and limited music library with no new additions, etc.
Is Brain.FM Worth for Subscription?
According to our research and analysis, we should recommend that this app is worth it for the people with a hectic schedule who are in search of attaining peace and needs a high level of focus, also it helps in calming down our nerves and giving us a balanced approach towards the life.
Brain.FM Subscription Plan – How much does Brain.fm cost?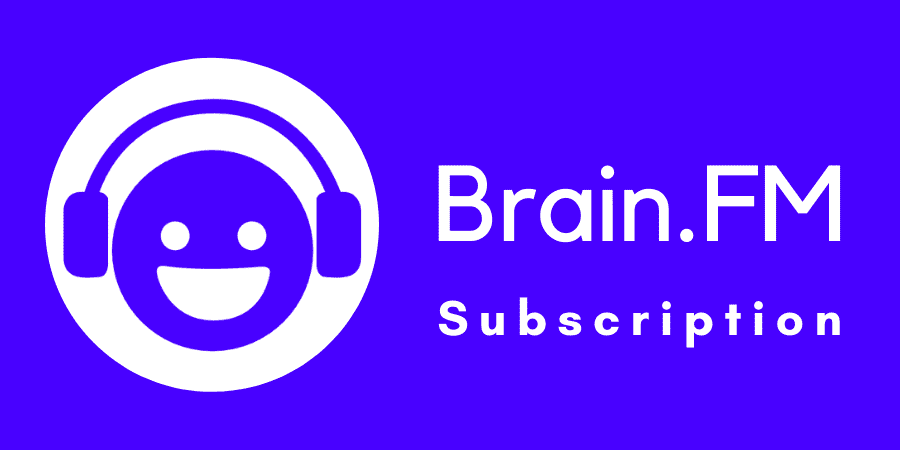 You can always try a brain.FM free trial before going for a full-time subscription because it has been designed for a long-time process, you will never get an instant result, if you are looking for a music app that will recharge your mind in a second!
So, here's what you get under the subscription plan
Unlimited musical streaming
Unlocked every music mode from relaxing time to sleep time
You are eligible for offline mode listening
Plentiful downloads and Brain.FM coupons for gifts.
You can also save additional costs by using any promo code
They also provide gift coupons and you are charged per person to whoever you want to send it as a gift.
FAQ about Brain.FM Review
How does Brain.FM create its tunes?
The technology that Brain.FM uses in its musical tune creation is AI algorithm is patent and are made with in-house music composer with human-composed sounds and melodies.
Does Brain.fm require headphones?
Yes, it is better to use headphones while using Brain.fm app as it provides better quality.
Is there any cancellation policy?
Yes, they provide a cancellation policy and you can cancel your subscription after you visit your account section, just click the view section and beneath it cancel your subscription.
Is there any offline mode available?
Yes, it has the offline audio downloading option but it is only available after you purchase its subscription plans.
Brain.FM Discount and Pricing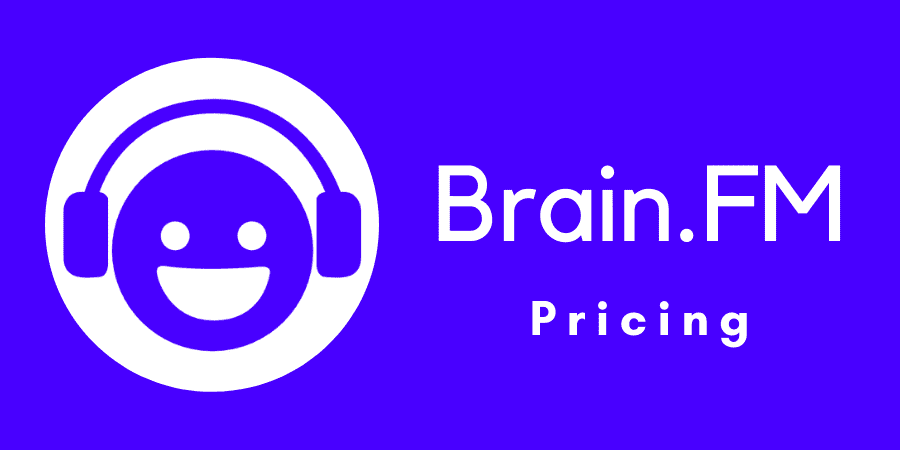 Now the most important thing which will tell about its pricing and shipping costs. You can subscribe to any of the brain fm pricing below plans like(brain.fm review reddit, brain fm alternative, brain.fm vs focus@will, brain.fm reddit and brain fm vs endel)
Monthly – Here you get unlimited access to brain FM music for one month under the price of $6.99 Only!
Yearly – You have the 12-month unlimited sessions and access to all musical categories under $49.99
It also has an automatic renewal which activates after your expiration of subscribed plans.
Yes, there is a refund policy available within 14 days of purchase, (but you must not have streamed down its music)
Also, you can have the brain.FM lifetime subscription for 2021 by visiting its payment site which uses an international payment gateway where your debit card details are not saved and you can have a tension-free transaction process.
Contact Brain.fm app
For better help and other information, you can visit its official website: Brain.FM
Final Verdict on Brain.FM Review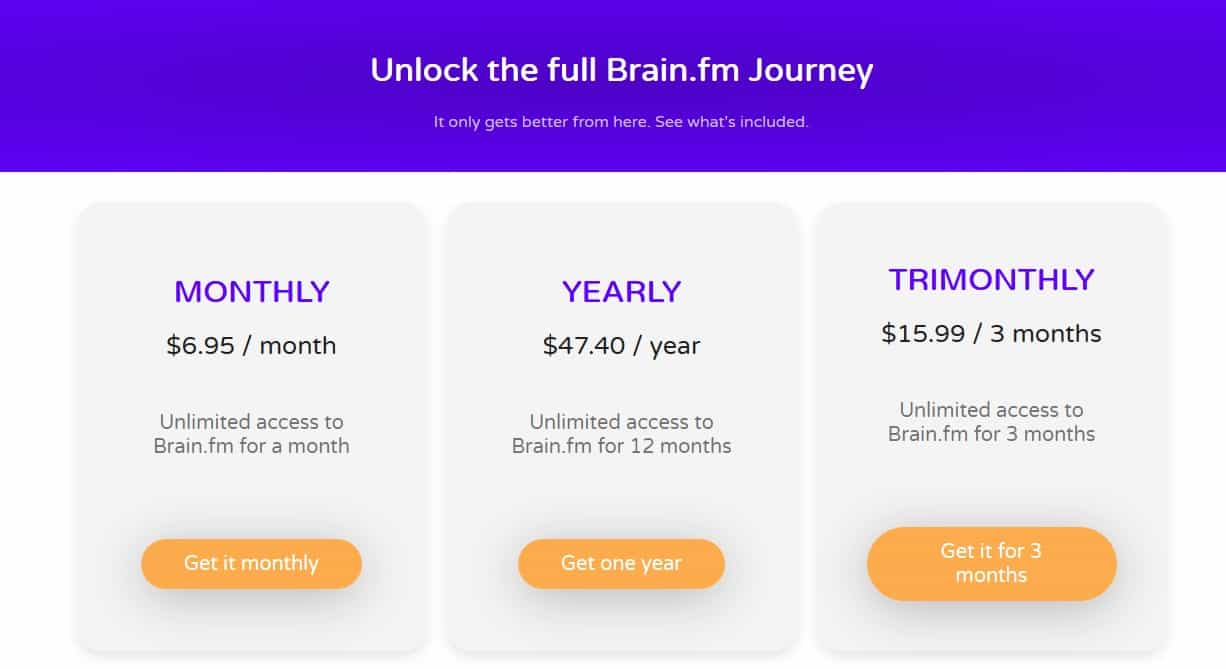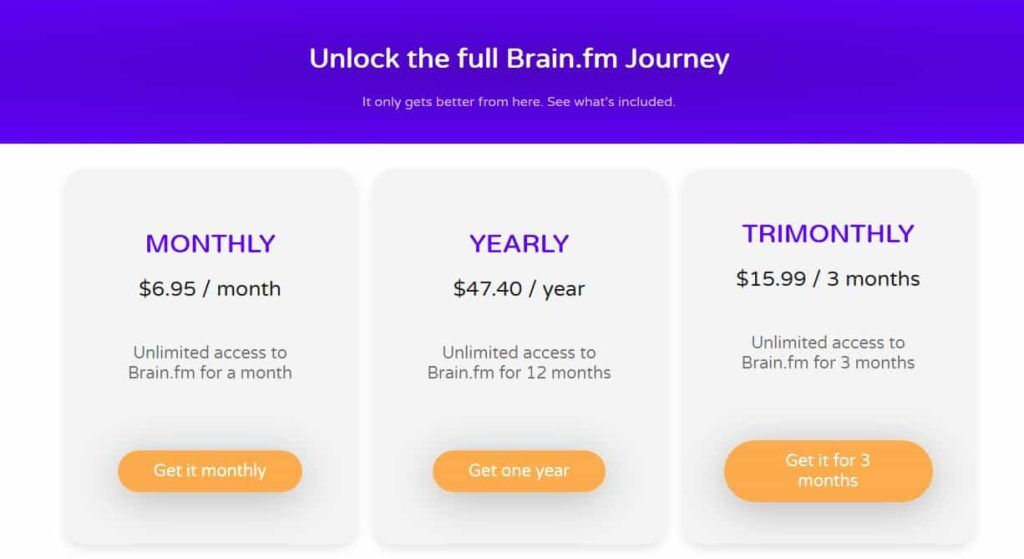 The overall analysis of the Brain.FM review has cast a positive response and also the reliable resources for the brain simulating process is incredible, from payment to cancellation policy you don't have to risk your wallet and the method is direct and easy to approach, so if your struggling with lots of stress or workload issue then this app is heaven for you!
Read Our Others Post: