Anxiety and stress are the two common emotional conditions that the majority of people experience for several reasons. When daily stressful life, financial instability, and a struggle to break the reaching point become anxiety and depression, However, some people find ways to come out of depression or an anxious state of mind. We have mentioned that six nootropics show promise in combating anxiety and depression.
Nootropics are well known for addressing, stress, anxiety, and depression. They are cognitive enhancers and offer improvement in brain functions. Scientific studies have reported that these smart drugs can suppress anxiety and depression in adults. A lot of evidence and clinical trials have shown the possibility of some specific nootropics that have antidepressant effects.
6

Nootropics Show Promise In Combating Anxiety And Depression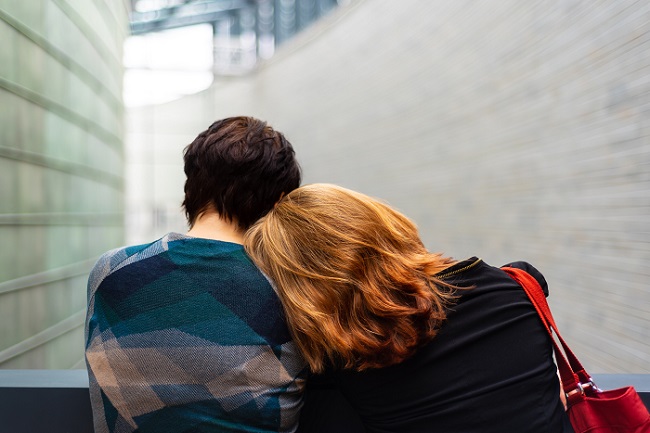 Nootropic is one of the popular supplements that fight common negative emotions like stress, anxiety, and depression without a medical prescription or going through an extreme procedure.
Although more research and clinical trials are needed to be done. However, there is a long list of nootropics that are already legal for use for medical purposes in several European countries. Adding these 6 nootropics can help you lower depression and anxiety and offer promising results.
Aniracetam
Aniracetam is a nootropic supplement that assists with anxiety and depression. Research conducted on rats in 2001 discovered that taking 10mg of aniracetam nootropics per day can combat anxiety and increase social interaction. Furthermore, aniracetam is also linked with depression. It helps reduce depression and different types of fear.
Noopept
Another powerful cognitive booster is Nootropics. It is one of the popular nootropics known for its fast-acting and improved performance. Noopept easily gets absorbed in the blood and reaches the brain quickly. It is a very effective nootropic supplement for those who are suffering from severe anxiety and depression.
A Russian study discovered that usage of Nopept in rats with a higher level of anxiety can achieve great relaxation in anxiety. In another study, a dose of 200mg of piracetam along with 0.1 mg of Noopept was given to postnatal rats for 13 days. And the result shows that a combination of two nootropics was able to reduce anxiety.
Noopept protects brain cells and keeps your brain healthy. Some further studies have also shown that Noopept provides a fast improvement in patients having cognitive problems. Besides helping tackle anxiety and depression, Noopept is also effective in other physiological conditions. Noopept doesn't cause negative side effects, and it is a bio-chemical created for long-term use.
Coluracetam
Coluracetam is a nootropic drug from the racetam family. It is a choline uptake enhancer. This nootropic was developed and clinically tested by the Mitsubishi Tanabe Pharma Corporation. The developer has reported that it could show a positive result in Alzheimer's disease.
However, when it doesn't achieve the desired result, it was clinically tested to provide potential benefits for primary depressive disorder and generalized anxiety disorders. Research has reached success for possible medication in humans.
Piracetam
Piracetam has been used for reducing anxiety and improving cognitive function. Rats have been used as test subjects in the majority of scientific tests, and in the tests of piracetam, the test subjects have always gotten positive results. In a test regarding anxiety, the rats experience relief and anxiety and can take action more quickly than normal.
Piracetam is also notable for increasing acetylcholine receptors, enhancing neuronal metabolism, boosting GABA functions, and contracting cellular oxidative stress. It is also effective in improving blood flow in the brain. But scientists are still in confusion about how it works to enhance brain functions.
Citicoline
Initially, this drug has been looked at primarily for the treatment of dementia and Parkinson's diseases. However, some scientists are investigating the effects of citicoline on depression and anxiety.The clinical results are impressive and informative. They have become a hope for many people suffering from depression and anxiety.
The group of patients who received 2000 mg per day for 12 days significantly had lower anxiety & depression than the group of patients who were given a placebo. In that research, citicoline was more effective than a placebo. In fact, the patients improved by 28 points on the IDS scale rating.
Taurine 
Taurine is a free natural amino acid that occurs in the brain. It can reverse the effects of depressive disorders and other behaviors. In a clinical trial, researchers found that test subjects who received 100mg of taurine daily had noticeable improvements in memory and reduced symptoms of depression and anxiety as well.
Scientists have spent many hours and days testing the results of taurine regarding anxiety and diabetic symptoms. Diabetes comes with an increased risk of depression, blood pressure, and more. Therefore, they have tested the taurine nootropic and seem to have a positive impact on this drug to combat depression.
Natural Ways to Reduce Anxiety and Depression: Anxiety & depression are common problems for every second person. People used to align with some natural methods, activities, or habits to get relief from stress, anxiety, and depression. Besides, supplements, natural methods, and habits can also help fight these conditions.
Meditation– Meditation has been used for years to get relaxation from conditions such as depression and anxiety. People suffering from stress, anxiety, and depression find themselves overcome with anxiety & depression after doing regular meditation. Meditation is one of the best ways to combat anxiety, depression, stress, and other physiological disorders.
Exercise– Exercise can also help reduce emotional conditions such as depression and anxiety. Simple exercises like punching bags, jogging, or cardio exercises can alleviate depression and other problems.
6

Nootropics Show Promise In Combating Anxiety And Depression-In A Nutshell

Nootropics are one of the best ways to tackle emotional conditions and cognitive problems. The 6 nootropics that show promise in combating anxiety and depression are some of the fastest-acting nootropics. They are used by people to overcome anxiety and symptoms of depression.

These are the most common nootropics found in most European countries. People have noticed an improvement in depression and feel less anxious. You can easily get the best results if you know exactly what you want to get from a nootropic and stack them accordingly.